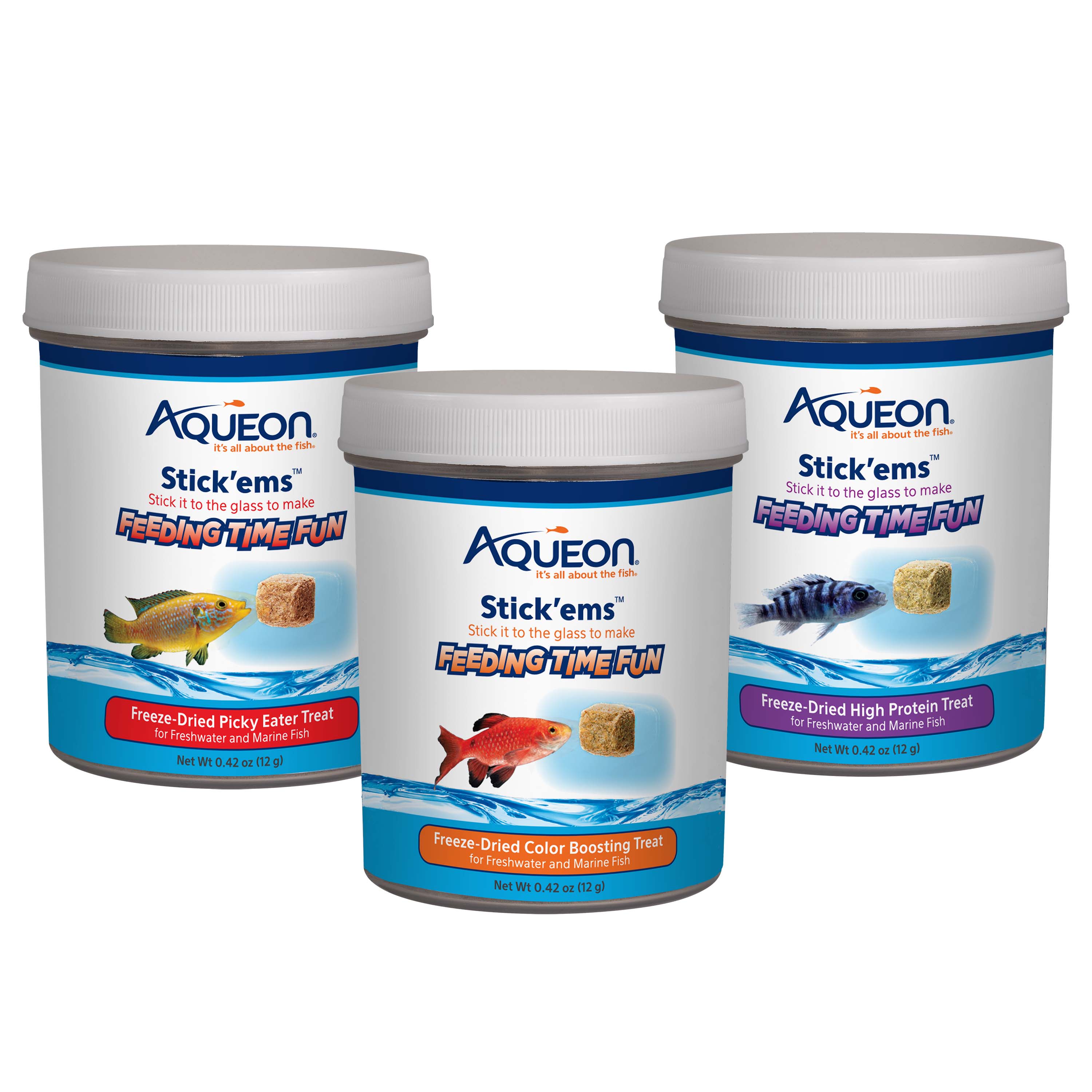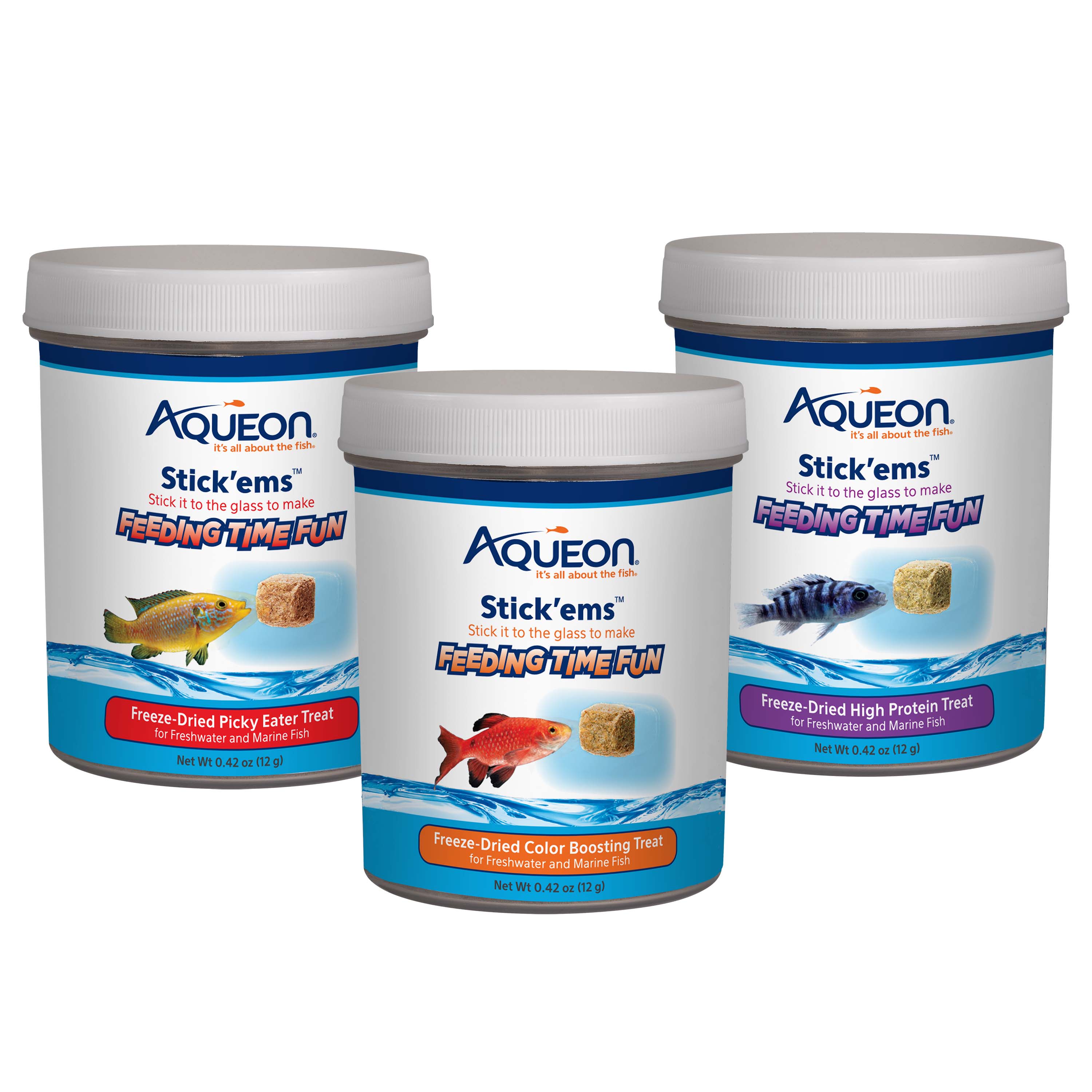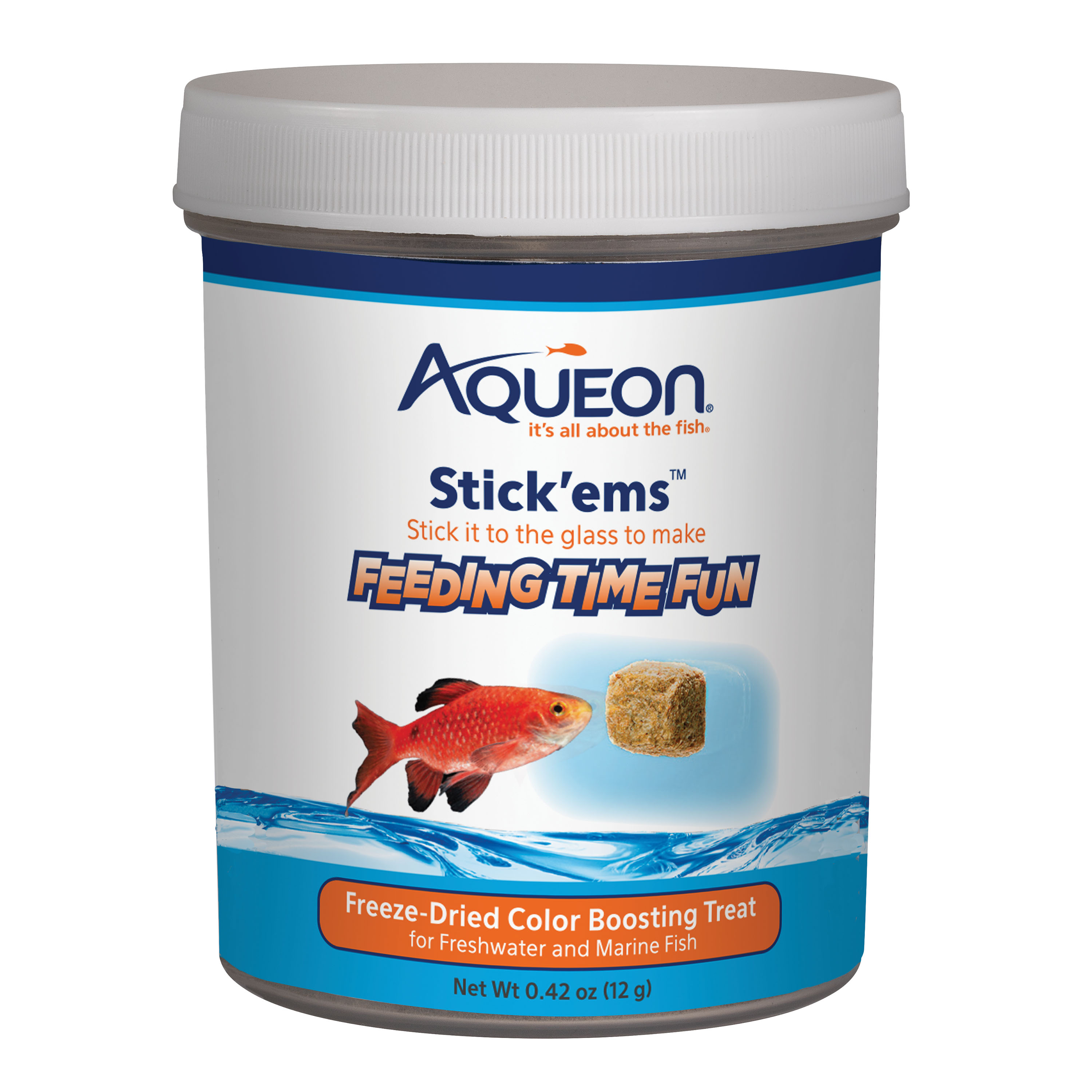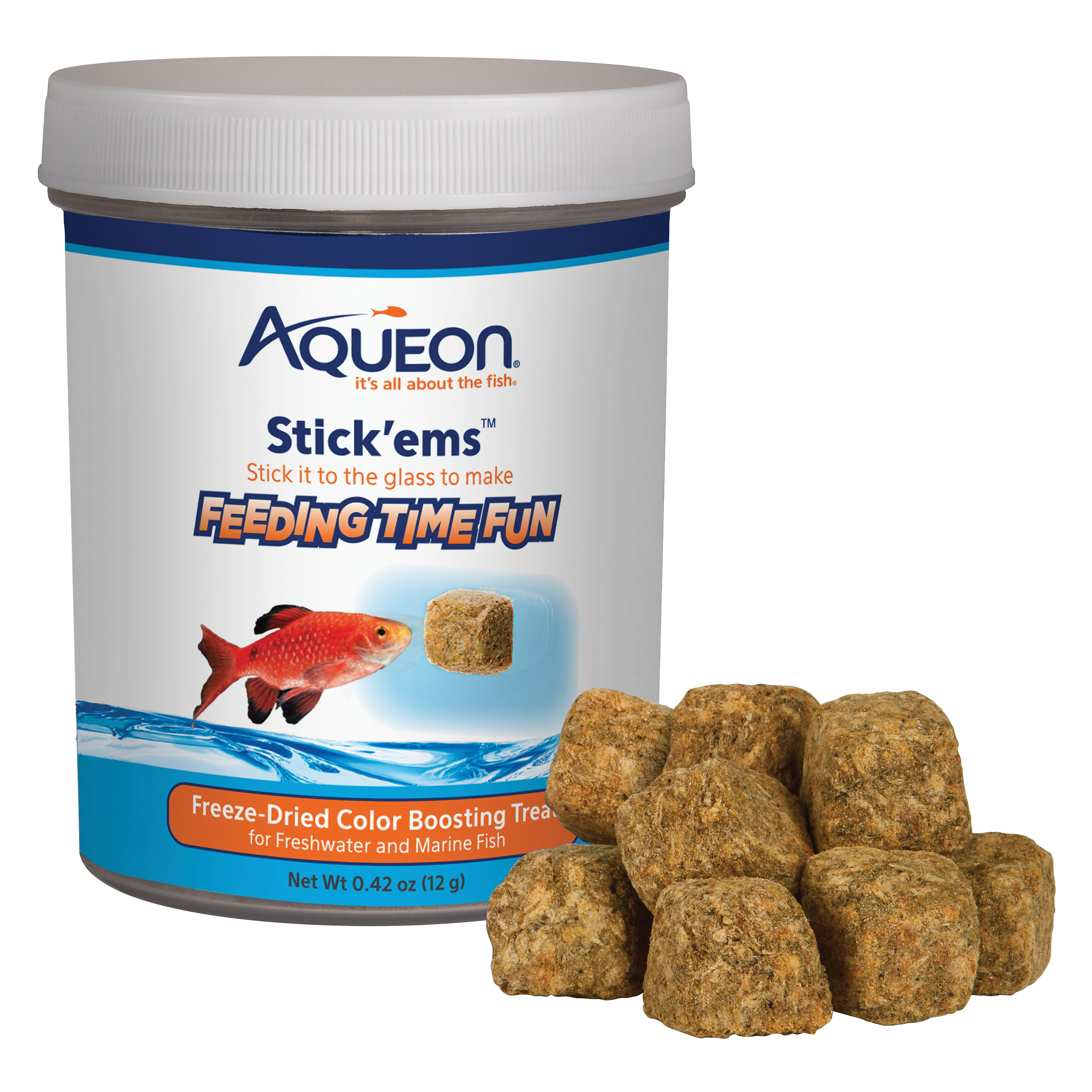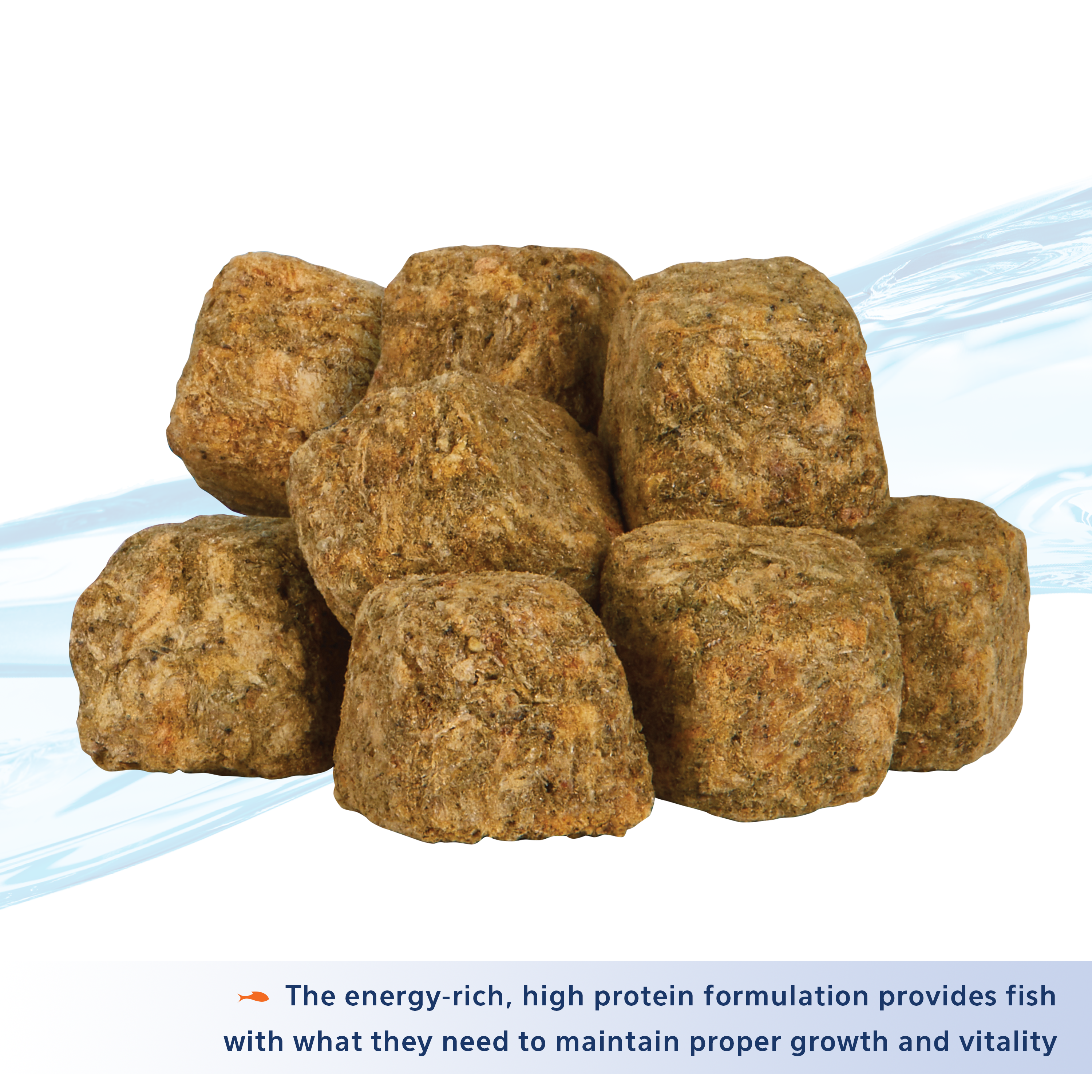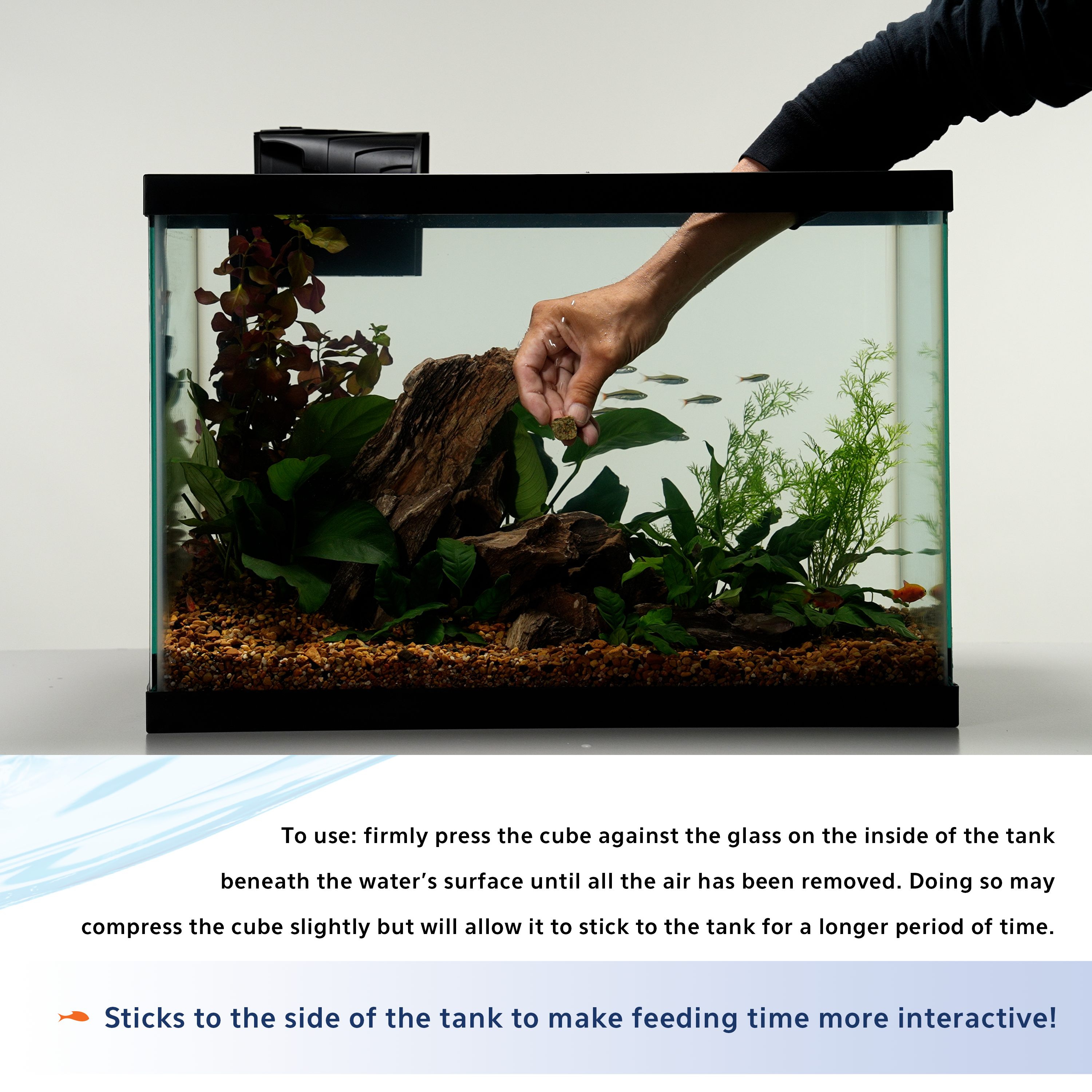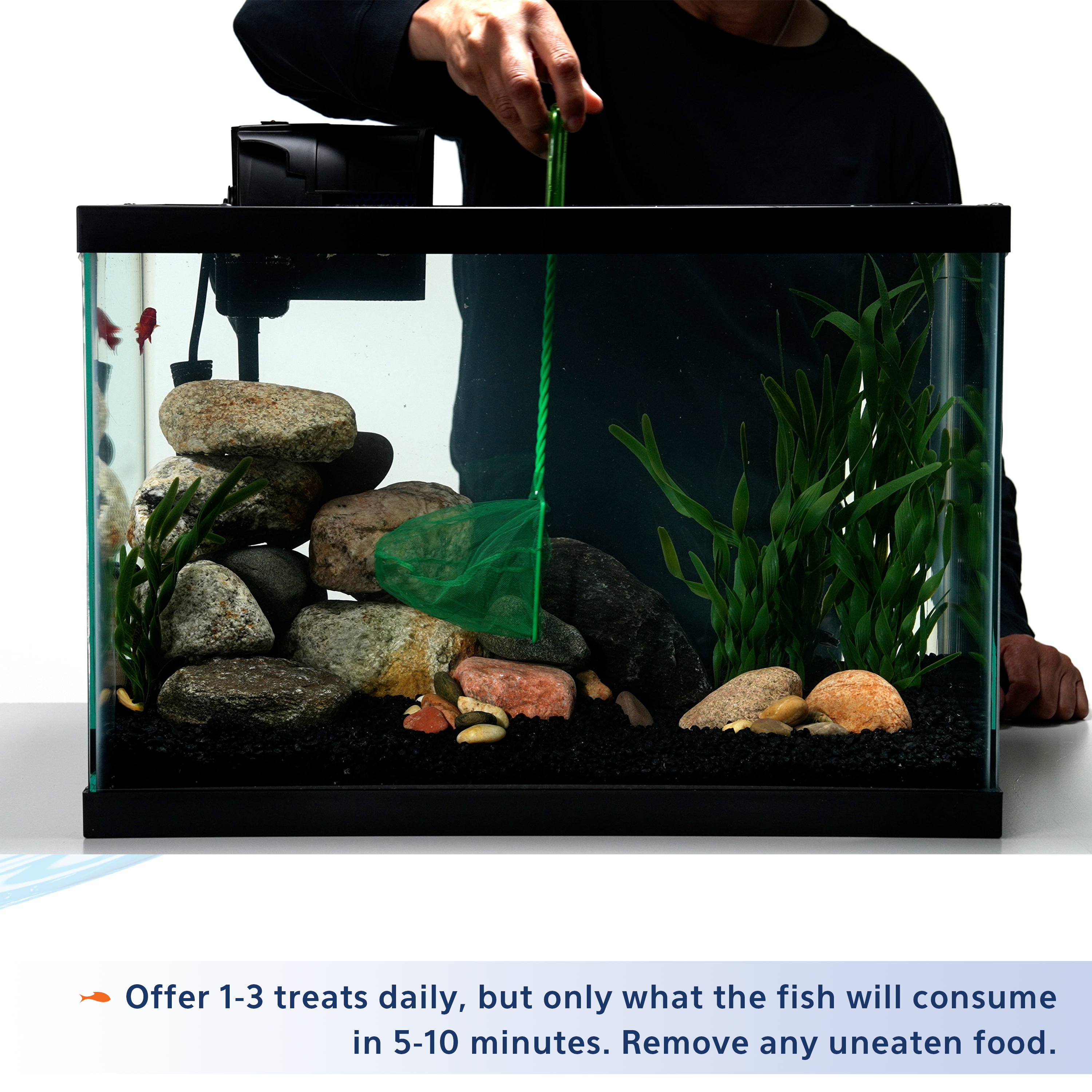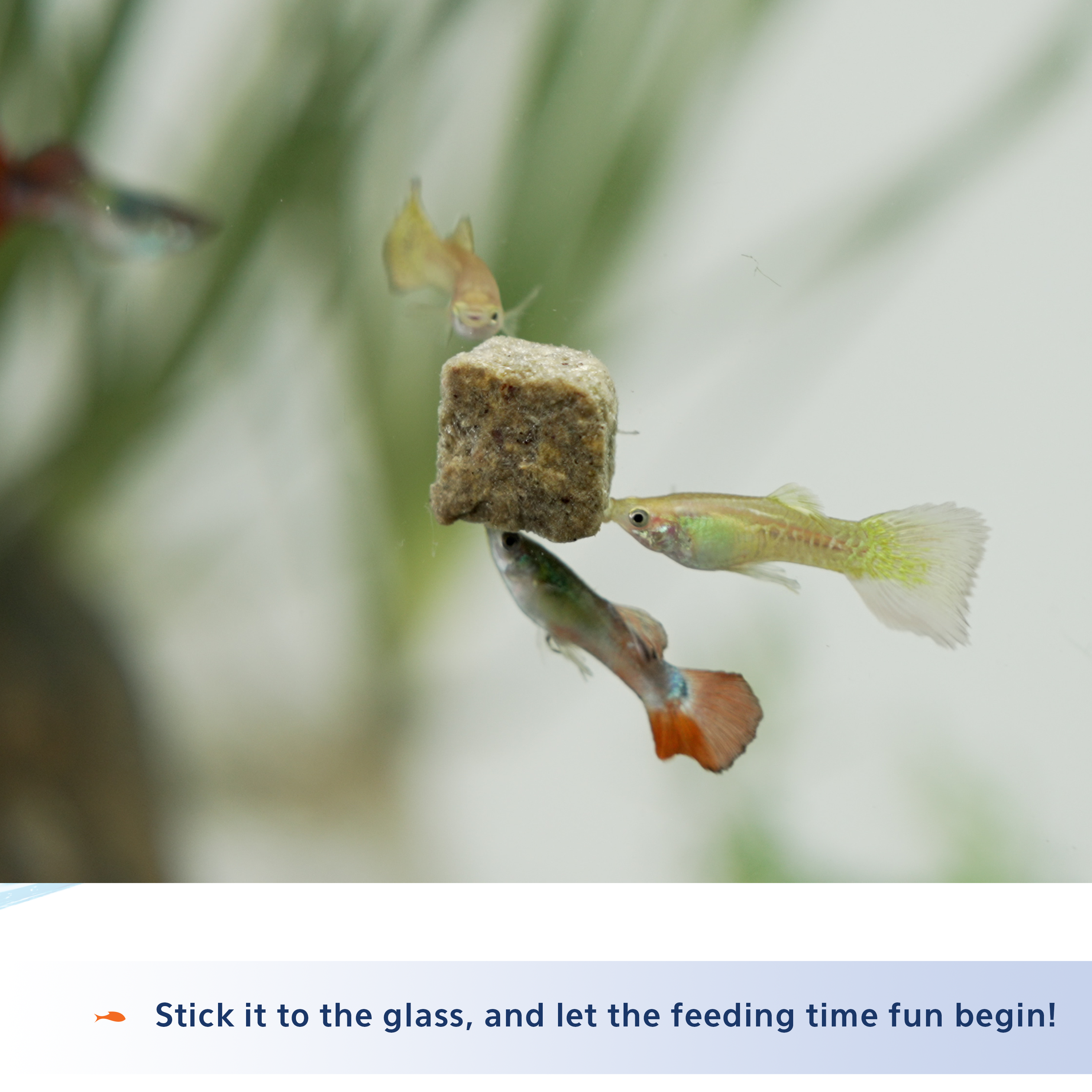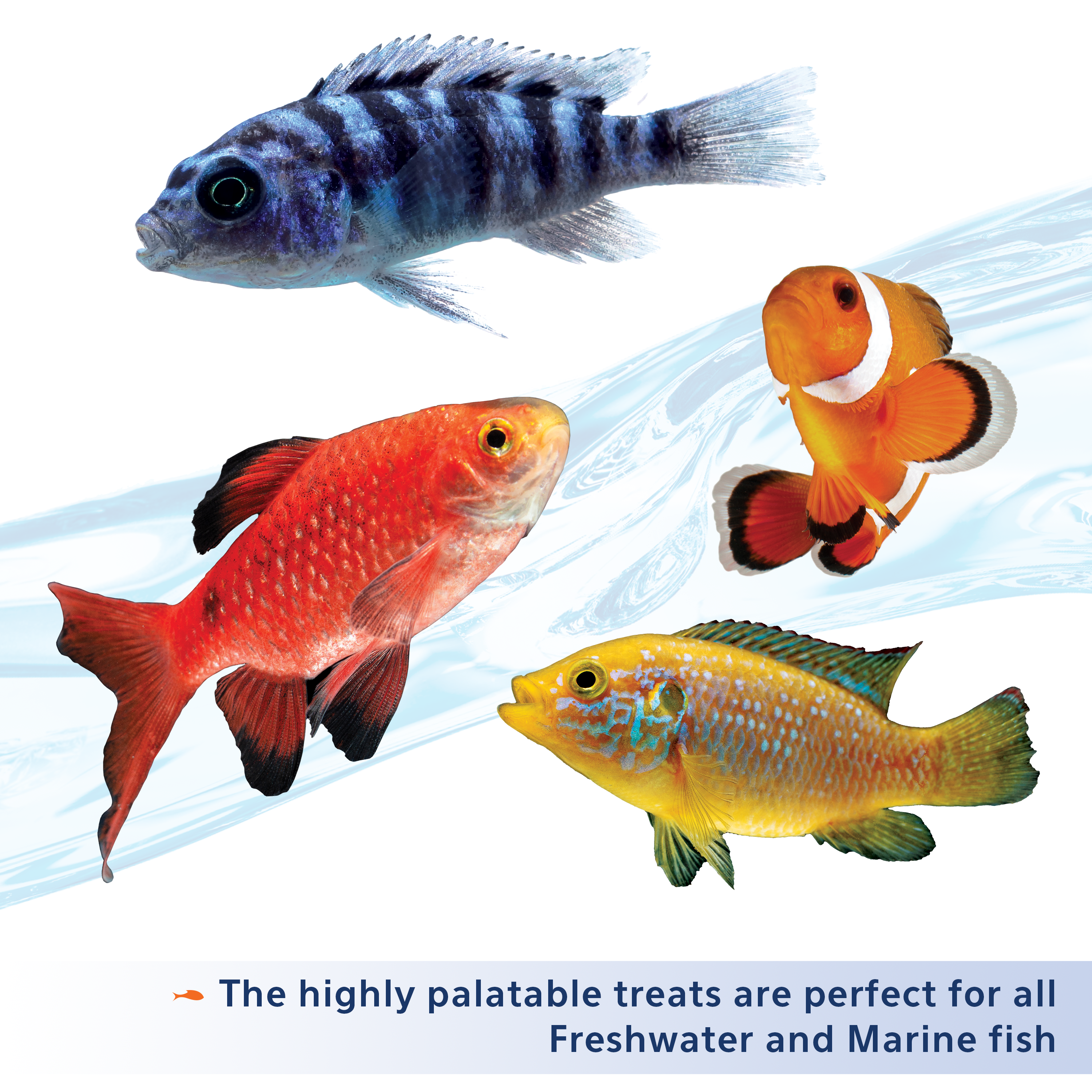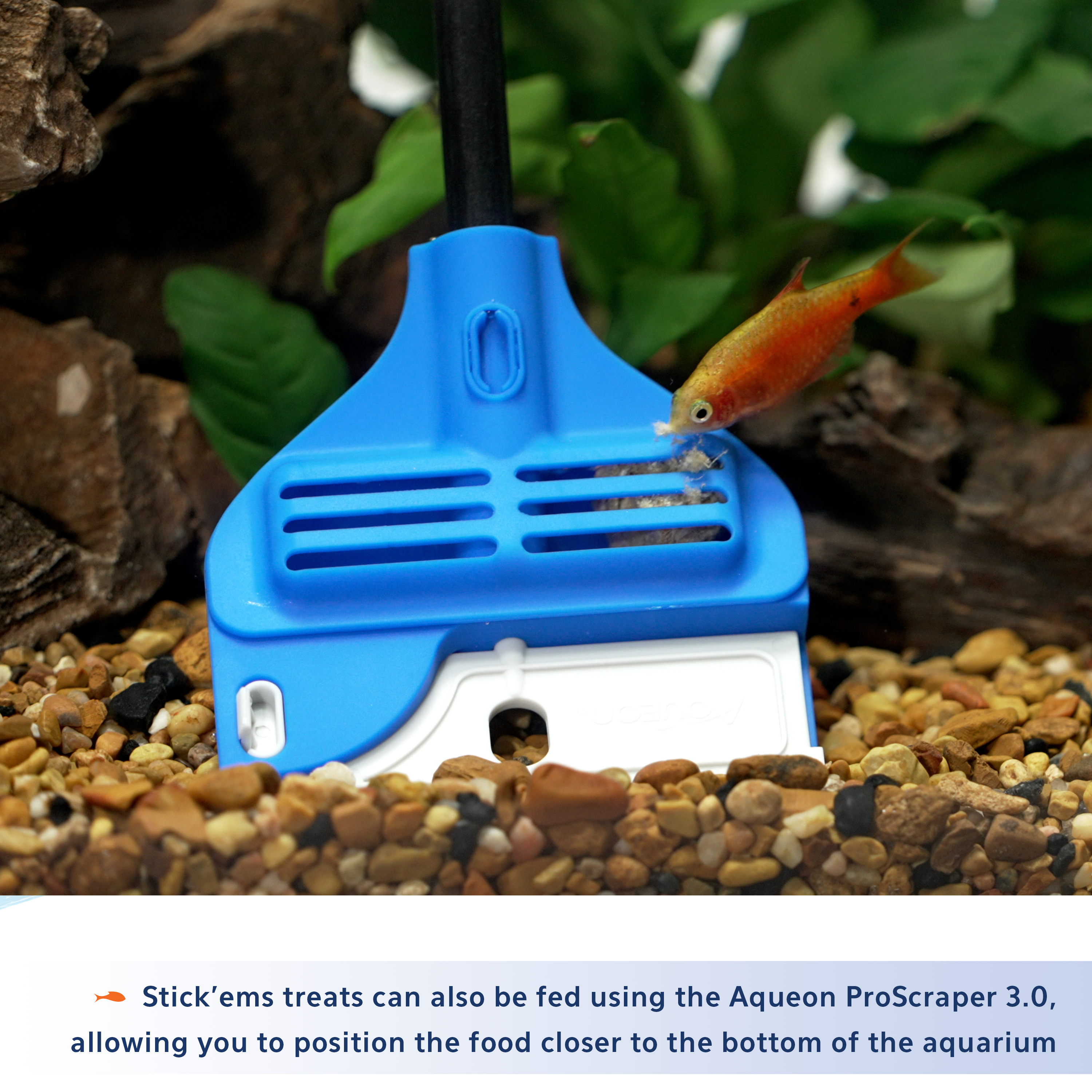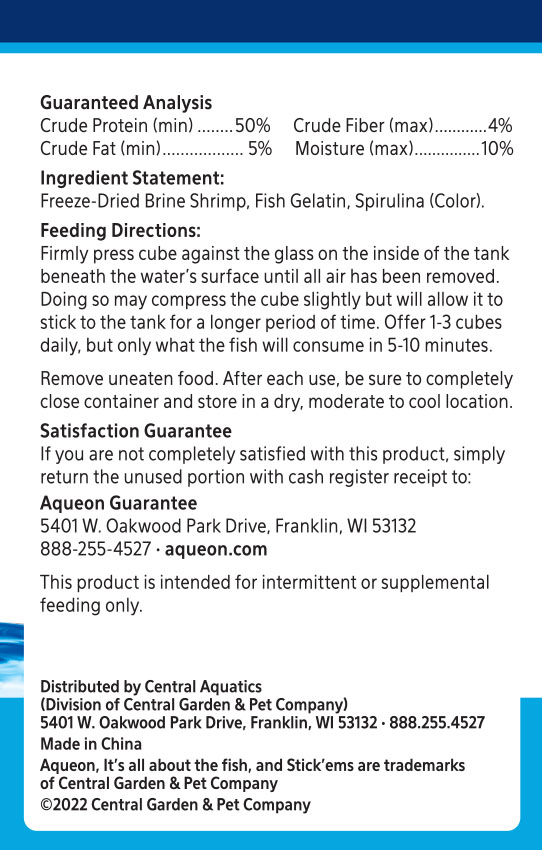 Stick'ems™ Freeze-Dried Treats
Aqueon® Stick'ems™ freeze-dried treats create excitement during feeding time by providing even the pickiest of eaters with a nutritious blend of brine & mysis shrimp. By adhering to the side of the tank, Stick'ems gives you a more up-close and personal experience with your fish as they eat, allowing you to be a part of the experience. This is an excellent treat for both freshwater and marine fish. Stick'ems treats make treat time fun!
Aqueon is a trusted leader in aquatics foods and supplies. These entertaining treats offer everything aquarists look for, including top-nutritional quality, ease of use, and, most importantly, an exciting way to engage with their pets.
Questions about this product?
You can reach us Monday-Friday, 8:00 am - 4:00 pm CST at 1-888-255-4527