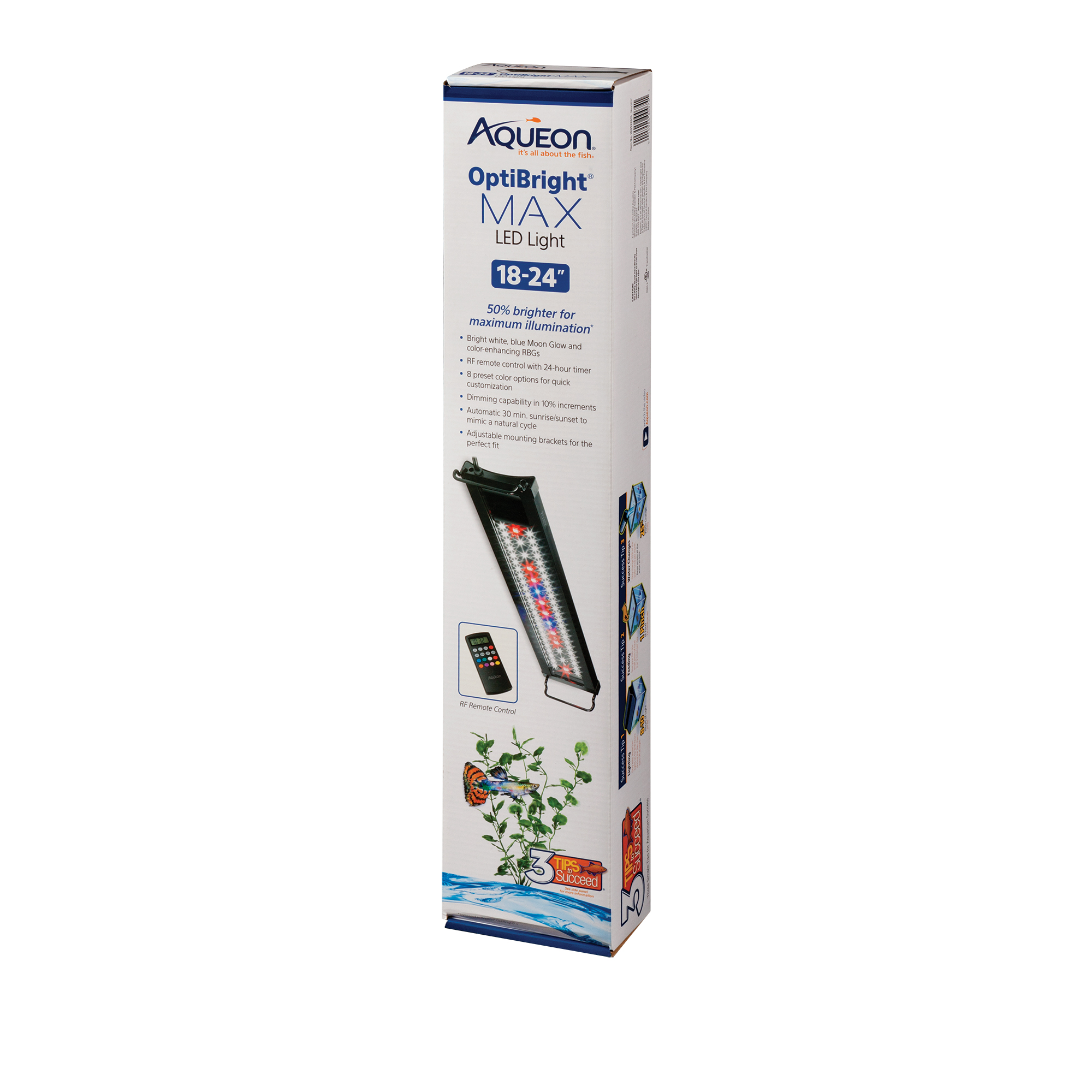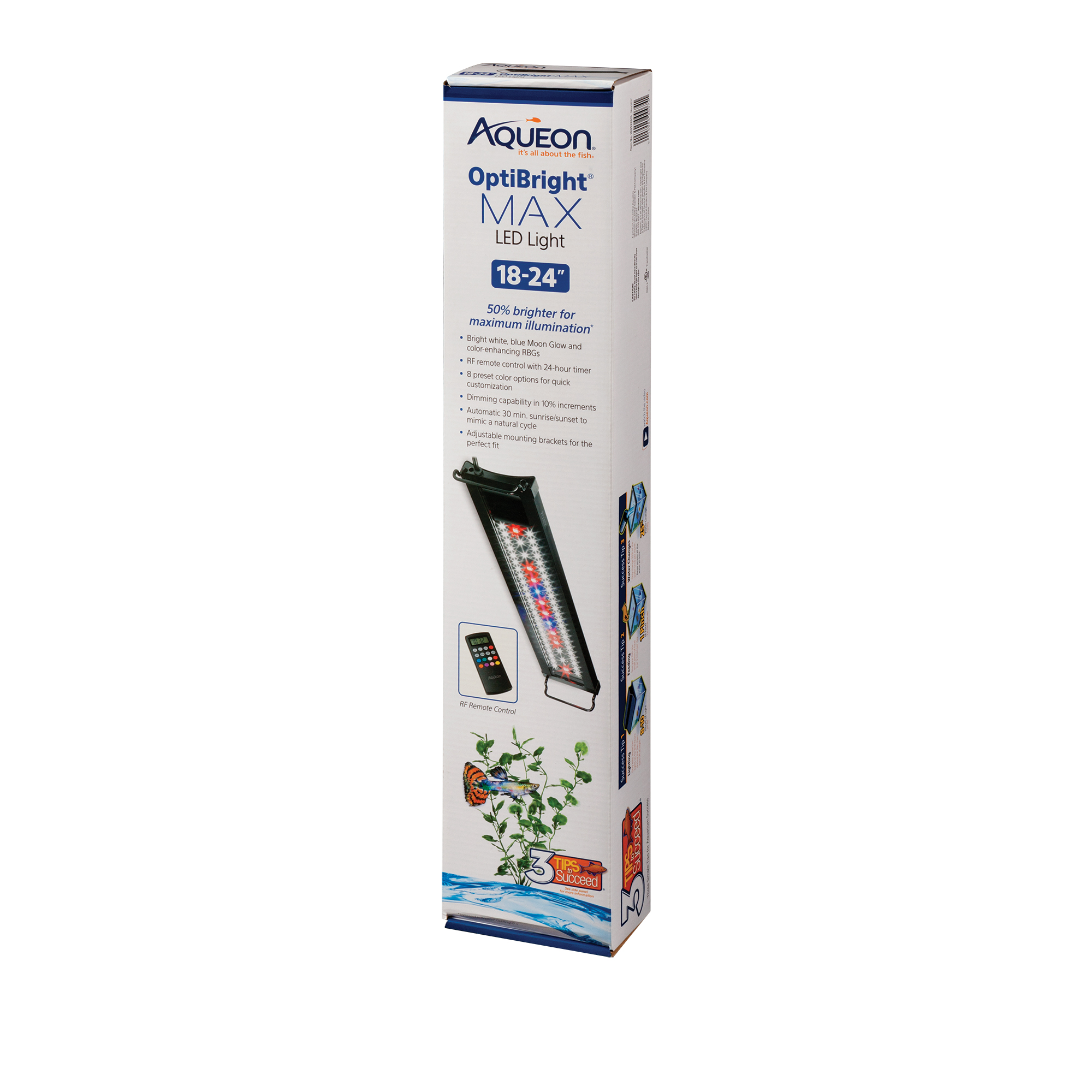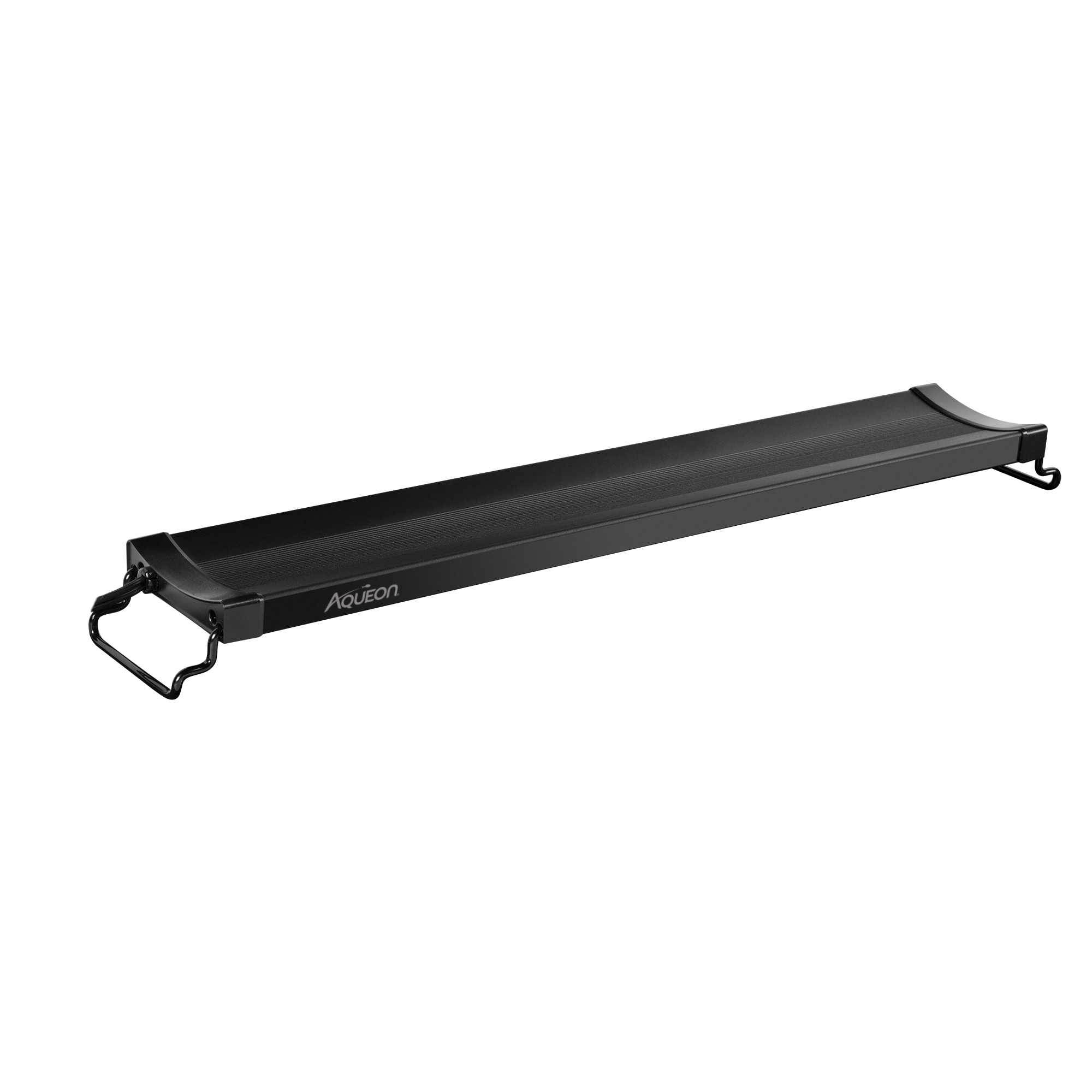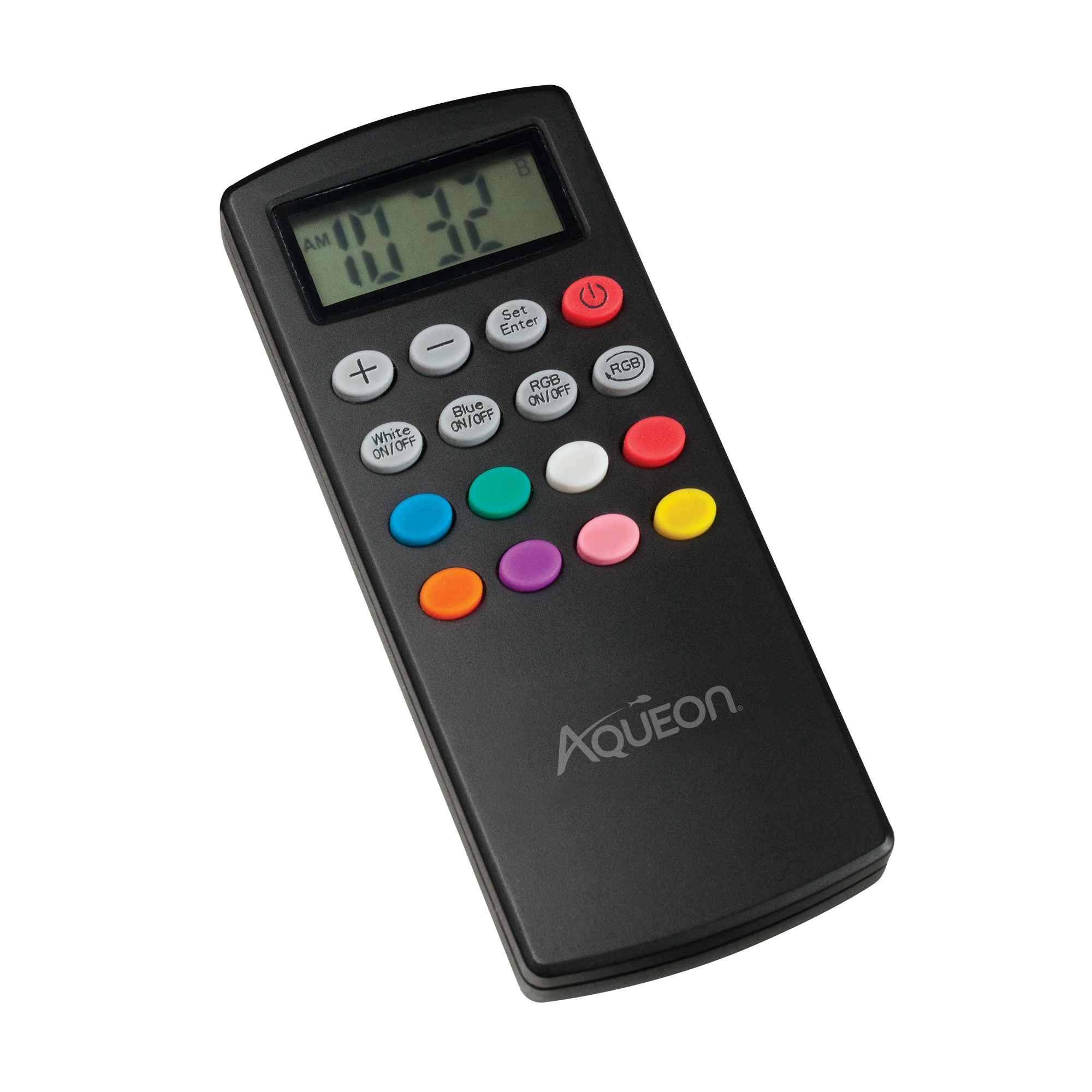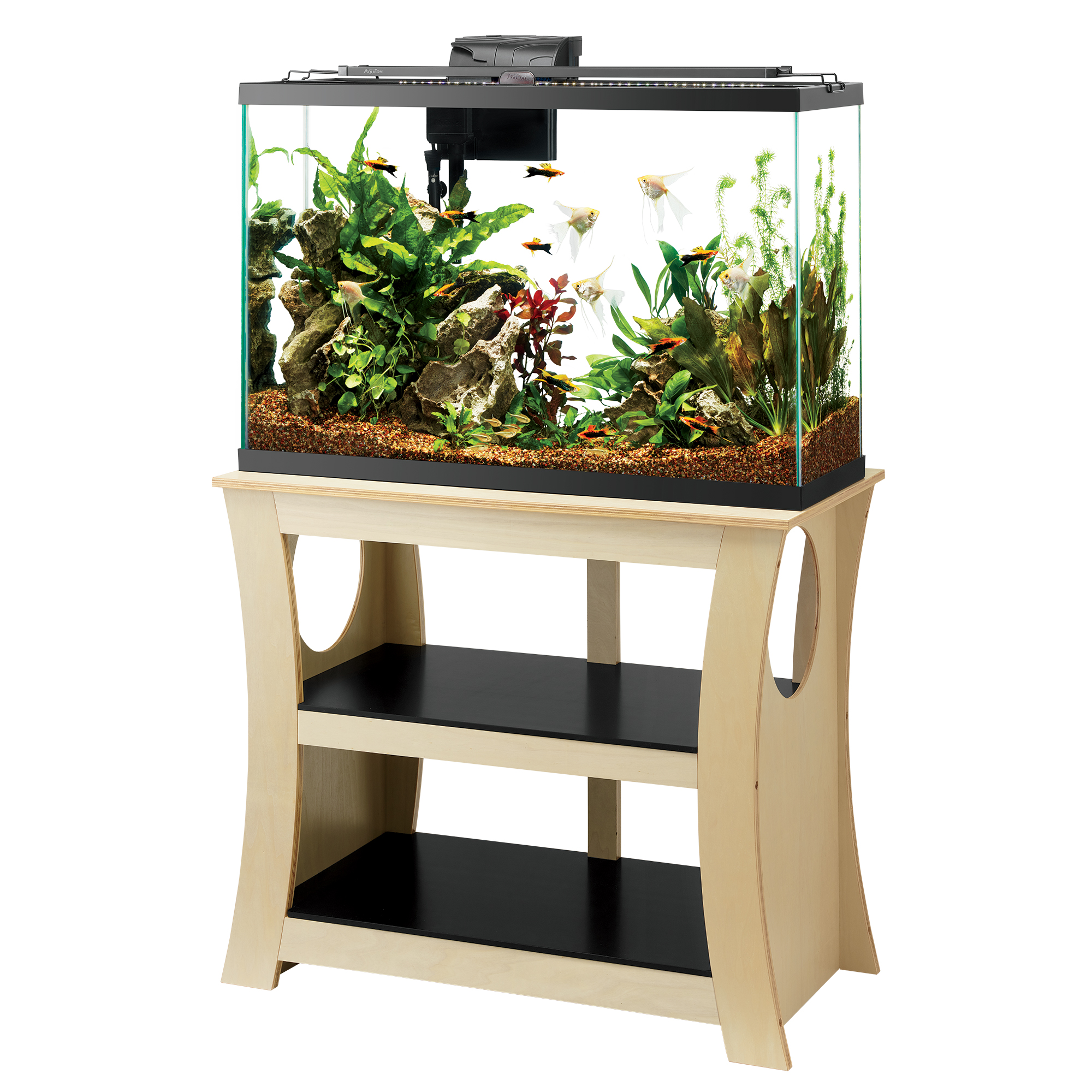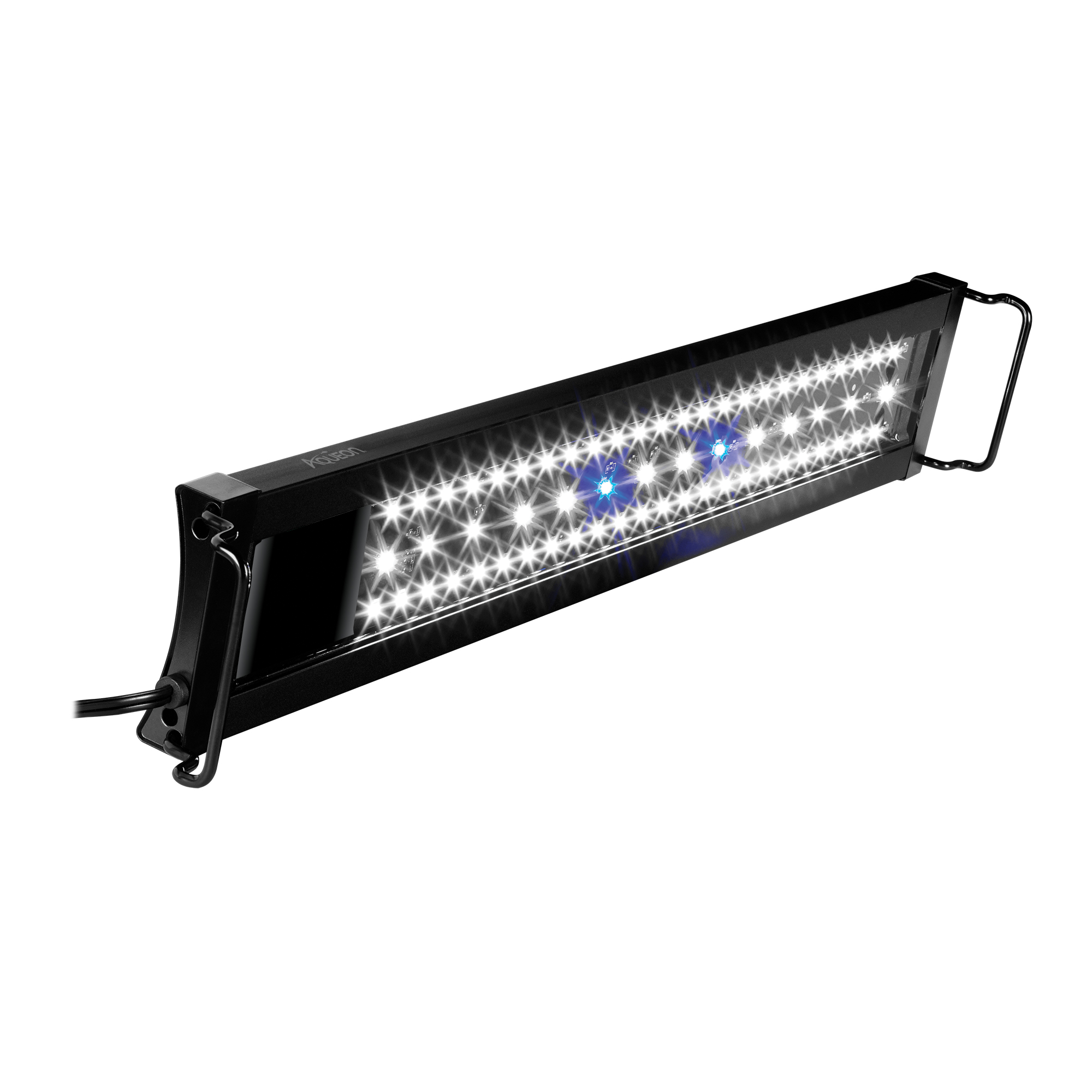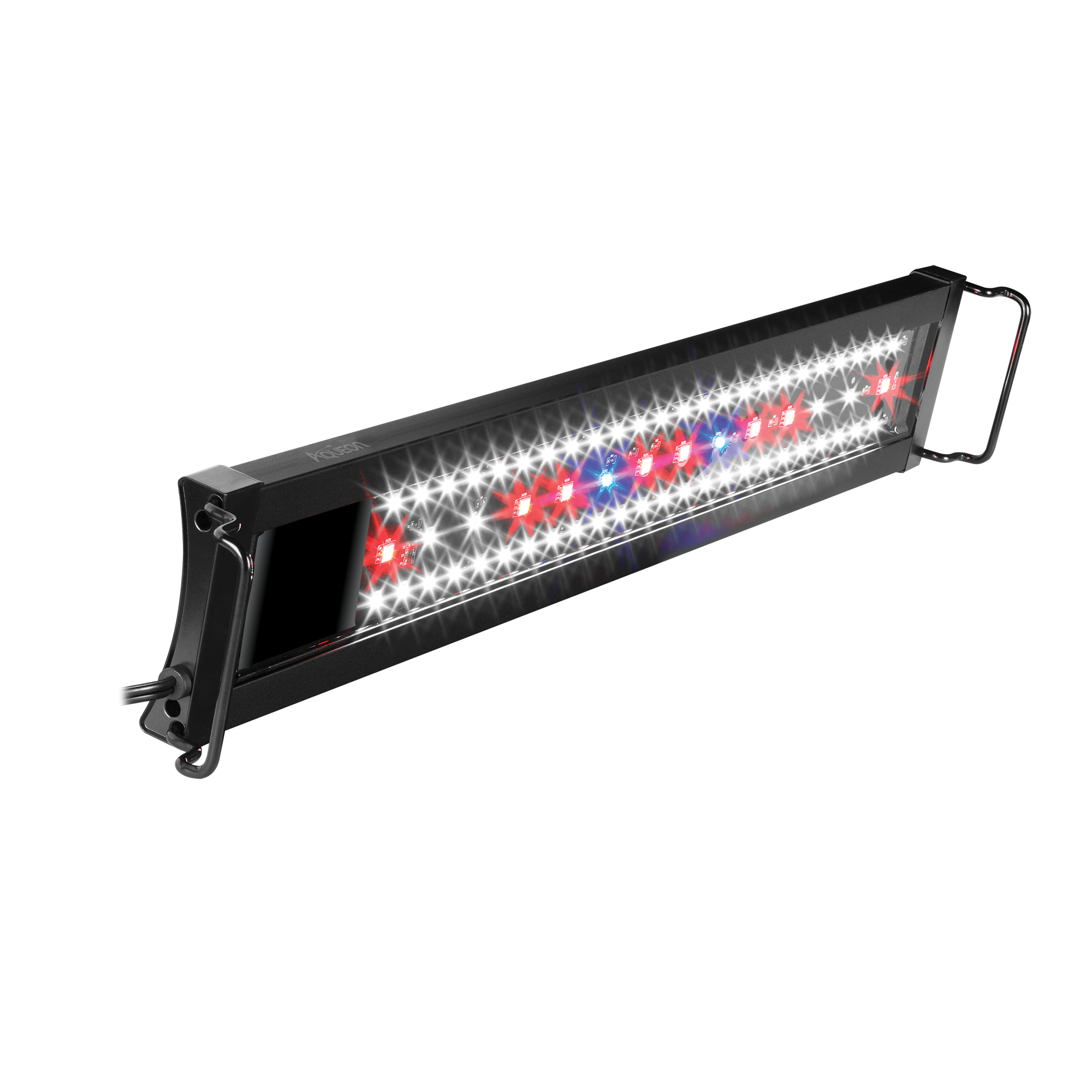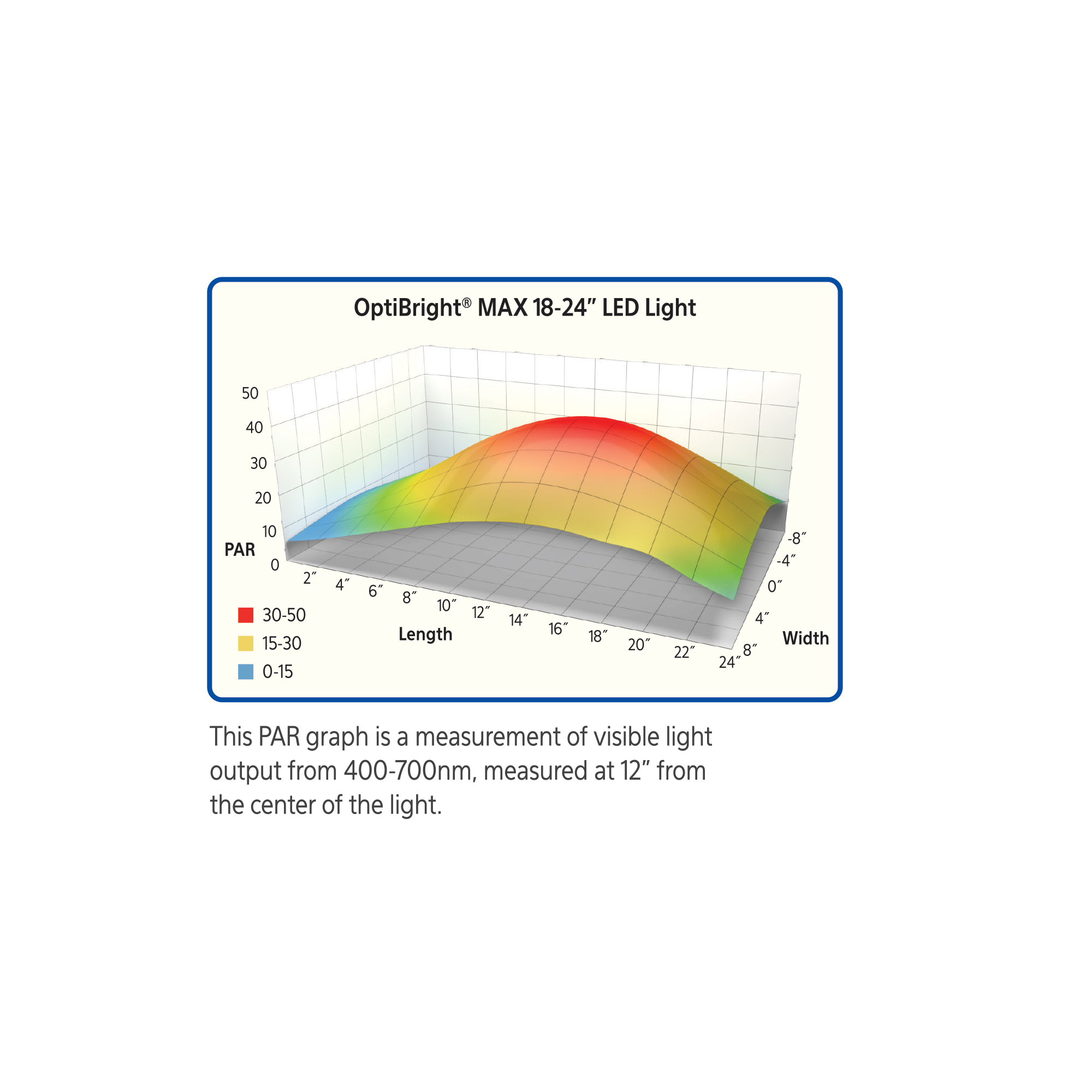 OptiBright MAX LED Lights
The slim low-profile light is jam packed with bright LEDs for MAXimum illumination! With this kind of power you can grow and sustain most low-medium light level plants in your aquatic ecosystem. The OptiBright MAX is equipped with bright white, blue Moon Glow and color enhancing RGB LEDs. RGB LEDs combine red, green and blue LEDs all in one chip so you can explore different color combinations and find the best option for your aquarium. You get full customization with the easy to use RF remote which does not need line of sight to control your light.
With the remote you can set a 24-hour timer for the white, blue and RGB LEDs individually and adjust the color intensity for each in 10% increments. There are also 8 preset color options to choose from with a 3-speed color scroll mode. The light also includes an automatic 30 minute ramp time for a gradual sunrise/sunset and moonrise/moonset which help give your aquarium inhabitants a natural day/night cycle. Each light comes with an LED fixture, RF Remote, 2 (AAA) Batteries, Transformer and Setup Instructions.
Questions about this product?
You can reach us Monday-Friday, 8:00 am - 4:00 pm CST at 1-888-255-4527